Laughlin Mandolin
Click to View the most recent Laughlin Mandolins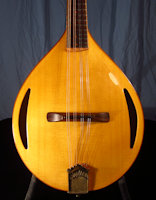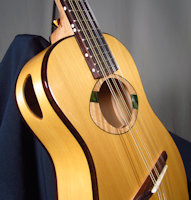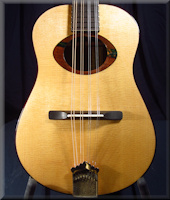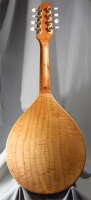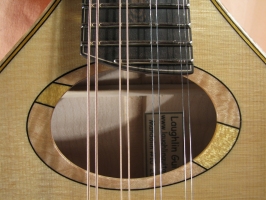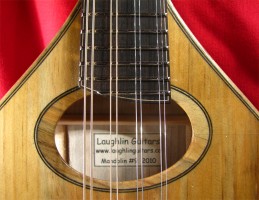 NEW Rubner A-style Mandolin Tuners $150 option
NEW Waverly A-style Mandolin Tuners $500 option


OLD NEWS Guitar-shaped mandolins


OLDER NEWS Carved mandolins


Flat-top Mandolins: the top and back are arched into a 10' radius with a bracing pattern that provides the structural integrity, acoustic responsivness, and dynamic range of the great carved top mandolins.


The flat-top provides a sweet sound with excellent sustain that fits well with celtic, swing or classical music.


The single oval sound-hole model has a fuller bass response. The 'f'-hole model has a punchier mid-range and treble response.


The non-adjustable neck is reinforced with a 3/8" by 1/2" graphite-epoxy bar.


A wide choice of woods both traditional and non-traditional are available for all components.


A sideport is standard.


An Allen cast bronze tailpiece is standard equipment.


K&K Twin Internal pickup $300 option, permanently installed during the build.


A hardshell case is included in the price.


Hear a sample of the Laughlin Mandolin sound.

Back to Laughlin Guitars Home Page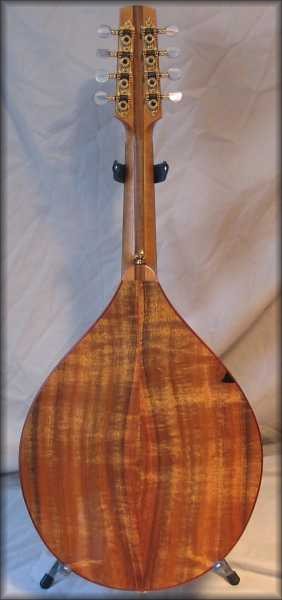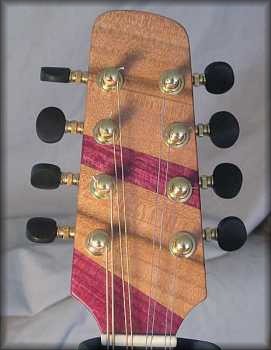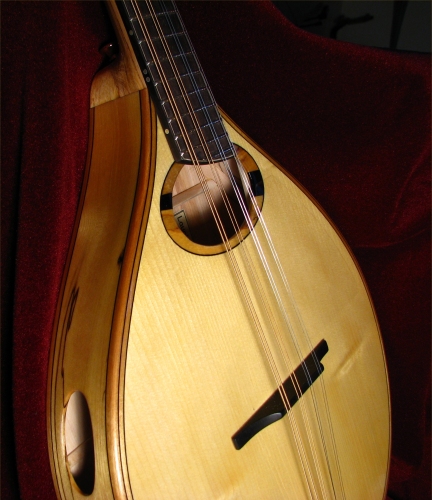 Back to Laughlin Guitars Home Page